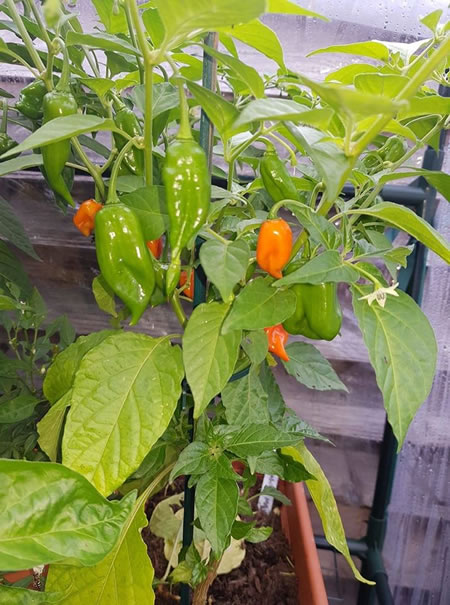 About 6 months ago, I started putting together my list of varieties that I wanted to grow this year. Luckily, I had a reasonable seed stock so most of what I wanted I could plant and just wait for them to germinate.
Don't get me wrong, it isn't quite as simple as poke a hole in some dirt, drop a seed in, cover it and wait. There is a bit more to it than that. Temperature, humidity, light, air flow and feed need to be thought about to get those seedlings to graduate to plants. It needn't be expensive, but there are some things to understand first if you want to grow from seed. Have a check on YouTube if you are interested, plenty of people have put up videos and you'll be able to see some of the different methods they use and judge for yourself which is best for you.
So, what if you didn't plant seeds? Or maybe don't have the time to wait for germination?
Well, there are suppliers out there that will sell you what they call "Plug plants." These are plants that they have already started off and gotten to a stage where they are ready to be potted on into a larger pot – remember what I said about the videos? Yep, there are videos on this too! You can also buy full size plants during the festival season; some may even already be producing chillies at that point. Usually, bigger the plant, bigger the price, so shop about a bit before deciding.
Now what do you do with them?
I'm going to assume that if you don't usually grow plants, that you went for a soil-based option. (Hydroponic growers have great success, but it is a bit more involved – again, YouTube is your friend for details.) So, you need to water them, feed them and keep an eye on them for the usual pests like aphids etc. If your plant is outside, most of the time natural predators will keep the pests down.
You'll see the plant grow if you take care of it, eventually it will flower and then after that the fun starts as the pods begin to appear.
You can train for chilli eating competitions, make your own sauces, use them in food.
Imagine growing 5 or more of your own Carolina Reapers and entering the LoF tables that way.
Chillies give me a buzz, growing my own and eating them is mind blowing!