Devil's Heat 2.0 – Spicy Popcorn Challenge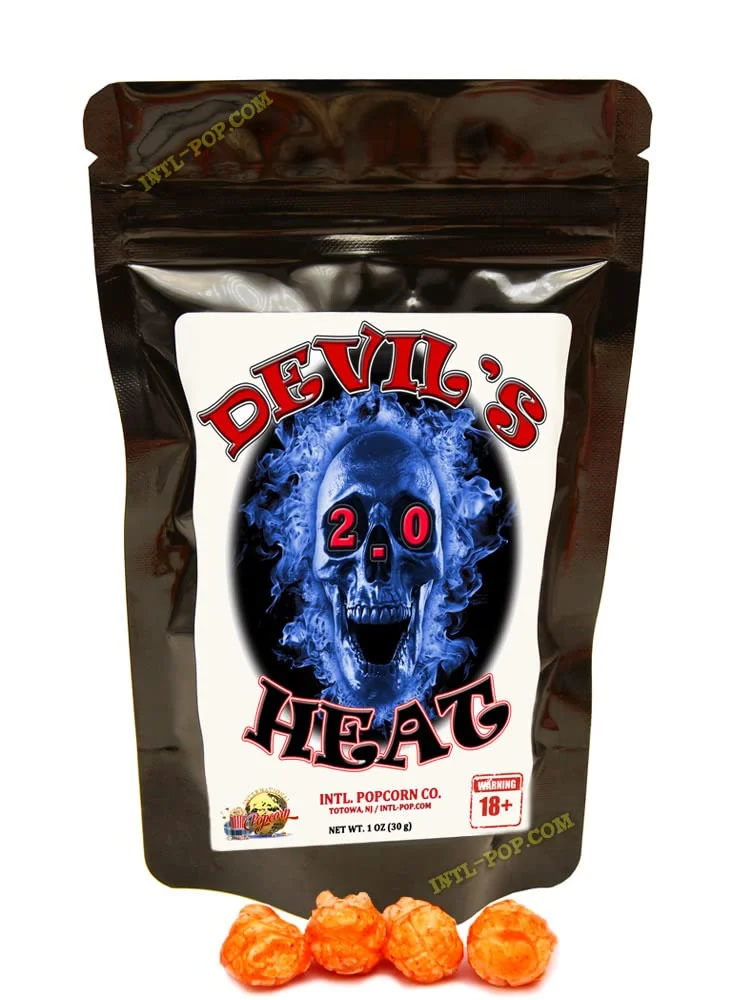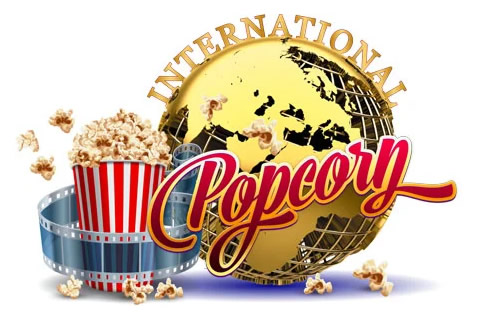 This super spicy popcorn challenge has been lovingly created by Intl Popcorn in New Jersey, USA.
Intl Popcorn is a family owned company and is very proud to offer the highest quality popcorn (and popcorn products) on the market today. They are passionate about what they do and it shows in their products. Intl Popcorn believe in providing the healthiest products but that taste great too! They also do not use any preservatives, chemicals, high fructose corn syrup or trans fats in their products.
WARNING – THIS IS VERY SPICY! Please do not consume or give to others who have medical conditions or are not frequently accustomed to very spicy food. We highly recommend trying the original Devil's Heat First!
This new 2.0 version is rolled in a Hot Cinnamon candy glaze that gives you a short sense of pleasure before the real heat hits! Over 4M Scovilles of Heat!
Each Bag of Devil's Heat 2.0 consumed will earn you 4 LOF World Ranking Points. Bonus point will be awarded for every additional Bag consumed in one sitting!
Challenge Rules:
No food, drink or relief while attempting the challenge.
Open the bag ON CAMERA and record WITHOUT EDITS
Consume the entire contents of the bag
Endure a 3 minute afterburn
Congratulations you have completed the challenge
Repeat as necessary!
LOF World Ranking Points:
*Extra Bonus Points in ascending order for each consecutive Bag of Devil's Heat 2.0 eaten in one sitting:
1 bonus point for the 2nd Bag;
2 bonus points for the 3rd Bag;
3 bonus points for the 4th Bag and so on
Additional rules effective from 15 March 2023:
No spitting or drooling – if you're producing saliva, make sure you swallow it!
No waiting in excess of 1 minute after burn time during back-to-back challenges.
No covering of mouth with tissue/napkin or some such. Wiping of face, nose, and/or mouth is acceptable.
Position
Name
# Bags Eaten
#Additional Attempts
# Total Points
No data available!
Devil's Heat 2.0 – Spicy Popcorn Challenge Vids