The KILLER QUEEN CHUG CHALLENGE Hot Sauce
£12.95
The first official 'League Of Fire Presents' range of Chug Challenges!
The FIRST EVER hot sauce to feature the UK Chilli Queen
Produced by: The Chilli Project, UK
Made with 50% Carolina Reaper mash & blistering 9 Million SHU Extract
NOT for the faint hearted – It's called KILLER QUEEN for a reason!
Show us your #CHUGFACE on Social Media!
Size: 50ml
Out of stock
Description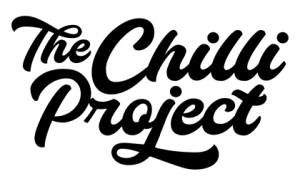 WARNING – Before buying this product please read our Hot Sauce Disclaimer and the additional Disclaimer Notes at the bottom of this page.
This is the FIRST EVER hot sauce to feature the UK Chilli Queen! Shahina has been a huge inspiration to us and many Chilli Heads with her competitive chilli eating exploits and now it is the Queen herself who features on our first ever official 'League Of Fire Presents' range of Chug Challenges!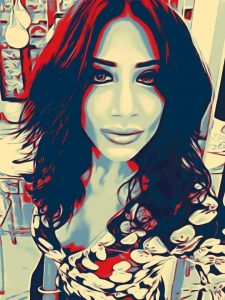 Expertly created by The Chilli Project, this chug challenge has been fermenting for 5 months! Yes this is 5 months in the making! The Chilli Project are a family run company from Surrey, UK and have been creating gourmet chilli products for over 8 years! We are delighted and honoured to partner with them!
Each one of these limited edition 50ml Chug Challenges comes with a collectible UKCQ 'Killer Queen' card, many of which have been signed by Shahina herself! These cards come in both a glossy, rounded edge deluxe finish as well as a rarer extra-thick, Mohawk Superfine luxury paper finish!
Ingredients: Chilli Mash (50% – Carolina Reaper, Onion, Garlic, Carrot), Lime Juice (Sulphites), Pineapple, Cider Vinegar, Mango, 9 Million SHU Extract (2%), Salt.
The rules for this are the same as the original 'Turbo Chug' method. Simply down the entire contents then endure a 4 minute afterburn… You know the drill!
CHALLENGE RULES:
You must video your challenge without edits.
You must be seen opening the bottle seal!
Either pour the contents into a clear shot glass then chug OR chug the entire contents straight from the bottle!
Wait 4 minutes.
You have completed the challenge!
Submit your achievement & WELCOME TO THE LOF! You have gained 9 World Ranking points!
Additional Disclaimer Notes:
By taking on this challenge you hereby accept that League Of Fire and/or The Chilli Project will, under no circumstances, be responsible for, or liable for, any claims of injury or damage arising from the use or misuse of this product and by purchasing this product, whether for yourself or as a gift, you acknowledge and agree to this fact without question.
DO NOT CONSUME:-
On an empty stomach
If you have gastro-intestinal problems
If you are allergic to Chilli or Capsaicin
If you are pregnant or breast feeding
If you are sensitive to spicy foods
If you have a cardiac condition
If you have any other medical conditions