The KILLER QUEEN Chug Challenge League Table
---
This is the FIRST EVER hot sauce to feature the UK Chilli Queen! Shahina has been a huge inspiration to us and many Chilli Heads with her competitive chilli eating exploits and now it is the Queen herself who features on our first ever official 'League Of Fire Presents' range of Chug Challenges!
Expertly created by The Chilli Project, this chug challenge has been fermenting for 5 months! Yes this is 5 months in the making! The Chilli Project are a family run company from Surrey, UK and have been creating gourmet chilli products for over 8 years! We are delighted and honoured to partner with them!
Each one of these limited edition 50ml Chug Challenges comes with a collectible UKCQ 'Killer Queen' card, many of which have been signed by Shahina herself! These cards come in both a glossy, rounded edge deluxe finish as well as a rarer extra-thick, Mohawk Superfine luxury paper finish!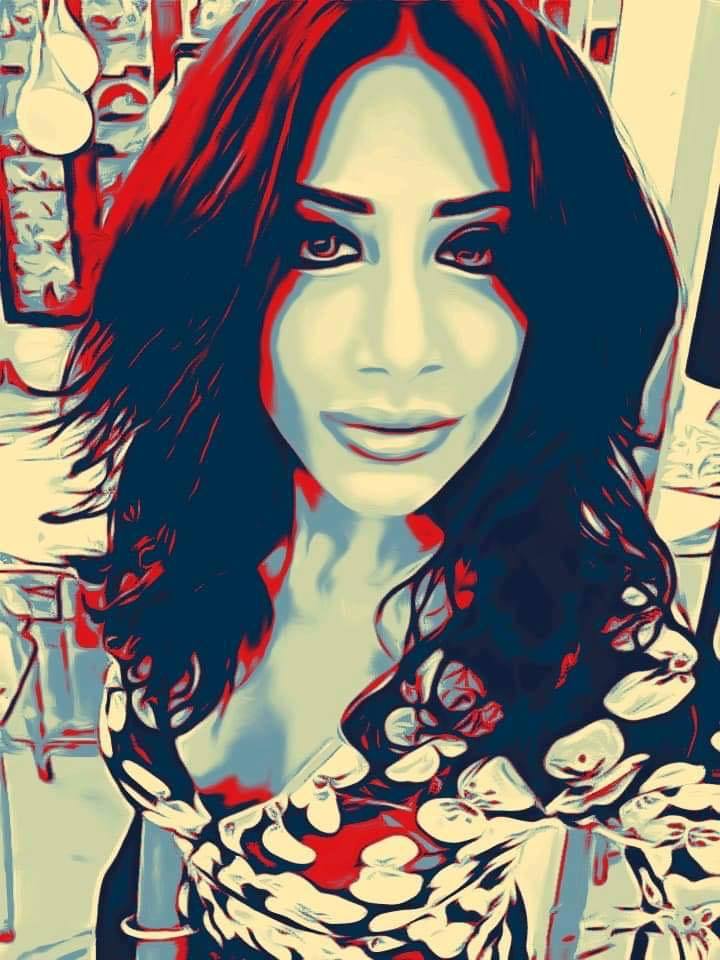 You must find a way of displaying the time on camera during filming. Take photos of the funniest and most distorted faces and upload to social media using #chugface and tag us! You must be prepared for our L.O.F. team to take screen grabs from your videos for our social media. Please also take time to carefully read the disclaimers before taking the challenge.
The rules for this are the same as the original 'Turbo Chug' method. Simply down the entire contents then endure a 4 minute afterburn… You know the drill!
Challenge Rules:
No food or drink while attempting the challenge.
You must remain on camera at all times until the challenge is complete.
Read the SHORT disclaimer at the bottom of leagueoffire.com/disclaimer clearly into the camera.
You must video your challenge without edits.
You must be seen opening the bottle seal!
Either pour the contents into a clear shot glass then chug

 

OR

 

chug the entire contents straight from the bottle!
Wait 4 minutes.
You have completed the challenge!
LOF World Ranking Points:
9 points for each bottle Chugged
*Extra Bonus Points in ascending order for each consecutive Chug in one sitting (observing the 4 min afterburn between each one):
2 bonus points for the 2nd chug;
4 bonus points for the 3rd chug;
6 bonus points for the 4th chug and so on
| Position | Name | # Bottles Chugged | # Additional Attempts | POINTS |
| --- | --- | --- | --- | --- |
| 1 | James 'The Pyro Pit Bull' Kloepper | 16 | 14, 12, 12, 12, 11, 9, 7, 7, 7, 5, 3, 2 | 2207 |
| 2 | Dustin 'Atomik Menace' Johnson | 12 | 0 | 240 |
| 3 | 'UK Chilli Queen' Shahina Waseem | 10 | 0 | 180 |
| 4 | Kenny 'Never Die' Lamoureux | 8 | 7, 6, 6, 6, 5, 5, 4, 3, 3, 3, 3, 2, 1 | 824 |
| 5 | Stewart 'The Terminator' Tarnas | 7 | 5, 5, 3, 3, 2, 2, 2, 1 | 370 |
| 6 | Johnny 'The Savage' Scoville | 4 | 0 | 48 |
| 7 | Bryan 'Heathen Raider' Craven | 3 | 3, 2, 1, 1, 1, 1, 1 | 131 |
| 8 | Ferenc 'GibbonRike' Potocki | 3 | 2, 1, 1, 1, 1, 1, 1, 1, 1 | 125 |
| 9 | Tracy 'The Silver Surfer' Freeman | 2 | 1, 1 | 38 |
| 10 | James 'The Scots Bonnet' Nixon | 2 | 1 | 29 |
| 10 | Jason 'Krazee J' Rice | 2 | 1 | 29 |
| 12 | Eric 'Midge' Welbaum | 2 | 0 | 20 |
| 12 | Jesse Painter | 2 | 0 | 20 |
| 14 | Leszek 'The Hiccup' Machaj | 1 | 1, 1, 1, 1 | 45 |
| 15 | Andrew 'No Pain Bain' Eats | 1 | 1, 1 | 27 |
| 16 | Chris 'too hot to handle' Foster | 1 | 1 | 18 |
| 16 | Greg Frank 'Fire In The Hole' Marcus | 1 | 1 | 18 |
| 16 | Heather 'The Scots Queen' Wright | 1 | 1 | 18 |
| 16 | Jif The Fireman | 1 | 1 | 18 |
| 16 | Kristofer 'The Scoville Unit' Fragale | 1 | 1 | 18 |
| 16 | Patrick 'lefteyepat' Wiess | 1 | 1 | 18 |
| 16 | Ruthie 'Reaper' Booth | 1 | 1 | 18 |
| 16 | Zachary 'The Texas Hot Spot' Goot | 1 | 1 | 18 |
| 24 | Adele 'The Brave' Parkinson | 1 | 0 | 9 |
| 24 | Angus GEO Bates | 1 | 0 | 9 |
| 24 | Average Joe Peterson | 1 | 0 | 9 |
| 24 | Brandon 'BarnHog' Harris | 1 | 0 | 9 |
| 24 | Bóka 'Dönci' Ödön | 1 | 0 | 9 |
| 24 | Claude Dubé | 1 | 0 | 9 |
| 24 | Cody 'Yourmancody' Dulaney | 1 | 0 | 9 |
| 24 | Daniel 'Hot Wheelz' Flynn | 1 | 0 | 9 |
| 24 | Dave 'Never Again' Doran | 1 | 0 | 9 |
| 24 | Edda 'The Icelady' Toma | 1 | 0 | 9 |
| 24 | Garrett's King of Spice | 1 | 0 | 9 |
| 24 | Janice 'Packersgirl' Houston | 1 | 0 | 9 |
| 24 | Jared 'Farmer J' Smith | 1 | 0 | 9 |
| 24 | Jason 'The Bartender' Foreman | 1 | 0 | 9 |
| 24 | Jason 'The Nice Newfie' Spratt | 1 | 0 | 9 |
| 24 | Jayson 'BatPants' Hairrell | 1 | 0 | 9 |
| 24 | Jayson Late For Work | 1 | 0 | 9 |
| 24 | Joe 'Chilli Cuber' Andrews | 1 | 0 | 9 |
| 24 | Katie Prettyman | 1 | 0 | 9 |
| 24 | Keven 'SpicyKevv' Veaudry | 1 | 0 | 9 |
| 24 | Kjell 'Chili Kjell' Tellefsen | 1 | 0 | 9 |
| 24 | Matthew 'Matty Spice' Carrell | 1 | 0 | 9 |
| 24 | Mr. Brad Worden | 1 | 0 | 9 |
| 24 | Paul 'Egg in Your Beer' Saunooke | 1 | 0 | 9 |
| 24 | Rey 'The Canadian Reaper' Chivas | 1 | 0 | 9 |
| 24 | Roger 'Hot Dang Show' Trier | 1 | 0 | 9 |
| 24 | Scott 'The Brute' Rivers | 1 | 0 | 9 |
| 24 | Scoville Fire | 1 | 0 | 9 |
| 24 | Shawn 'Scorcher Scarfer' Wold | 1 | 0 | 9 |
| 24 | Stefan 'Spoodsnscovilles' Harrop | 1 | 0 | 9 |
| 24 | Stu 'Grandpa NEUK' Walker | 1 | 0 | 9 |
| 24 | Terren 'Half Time Hot Shit' Beeman | 1 | 0 | 9 |
| 24 | Terrence 'The Captain' Gatling | 1 | 0 | 9 |
| 24 | Thorsten S. 'on fire' | 1 | 0 | 9 |
| 24 | Wade 'Watch Wade Eat' Colvard | 1 | 0 | 9 |