Late For Work's Building Blocks Of Heat (2 Pack)
£14.95
Produced by: Late For Work LLC – Maryland, USA
4 little flavoured chocolate blocks of ever increasing heat designed to raise your pepper-pain tolerance
Starts with Habanero, working up through the ranks of Ghost & Scorpion Pepper before peaking with the dreaded Carolina Reaper
Twin Pack
Check out the League Table
Size: 42g (1.5 oz)
2 in stock
Description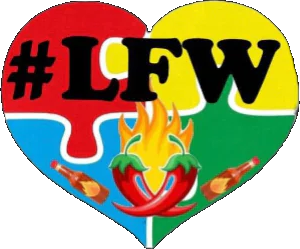 WARNING – Before buying this product please read our Disclaimer
Late For Work brings you Building Blocks Of Heat – 4 little chocolate blocks of ever increasing heat designed to raise your pepper-pain tolerance. Each piece is individually flavoured and starts with a relatively manageable Habanero, working up through the ranks of Ghost & Scorpion Pepper before peaking with the dreaded Carolina Reaper!
1st piece – Yellow Foil – Habanero Pepper & Milk Chocolate Mint
2nd piece – Blue Foil – Ghost Pepper & Peanut Butter Chocolate
3rd piece – Green Foil – Scorpion Pepper & Peppermint
4th piece – Red Foil – Carolina Reaper Pepper & Pumpkin Spice
Processed in a facility that contains nuts. Contains: Soy, Milk
~WARNING~
Please be advised this bar is hot, do not use as a prank.
Do not share with someone who has a low tolerance for hot and spicy.
Keep out of reach of small children and pets. Do not eat while pregnant.