LFW's Building Blocks Of Heat Challenge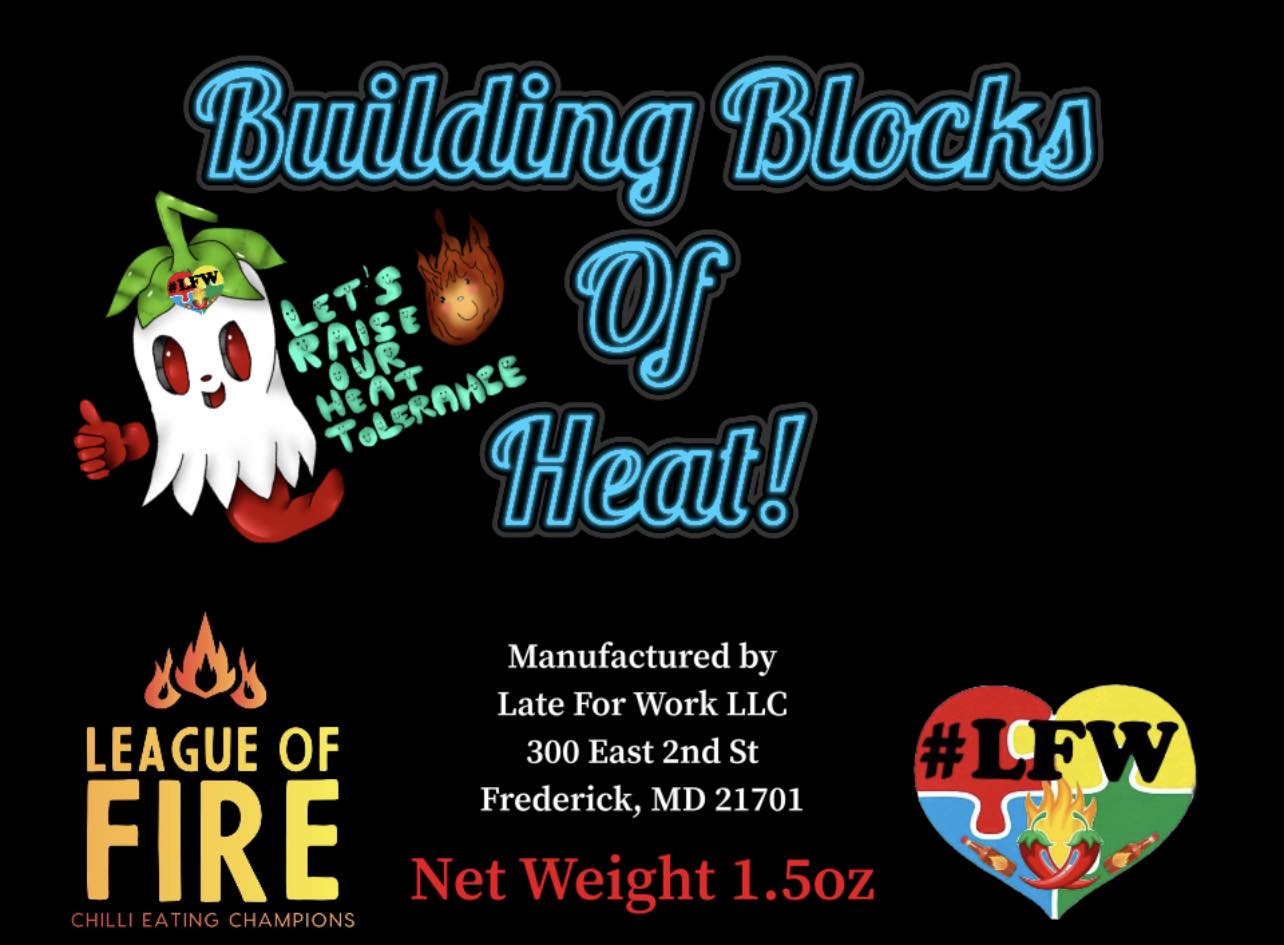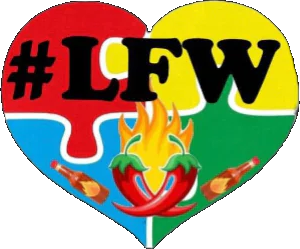 Late For Work brings you Building Blocks Of Heat – 4 little chocolate blocks of ever increasing heat designed to raise your pepper-pain tolerance. Each piece is individually flavoured and starts with a relatively manageable Habanero, working up through the ranks of Ghost & Scorpion Pepper before peaking with the dreaded Carolina Reaper!
1st piece – Yellow Foil – Habanero Pepper & Milk Chocolate Mint
2nd piece – Blue Foil – Ghost Pepper & Peanut Butter Chocolate
3rd piece – Green Foil – Scorpion Pepper & Peppermint
4th piece – Red Foil – Carolina Reaper Pepper & Pumpkin Spice
Challenge Rules:-
No food, drink or relief for the duration of the challenge.
You must video your challenge without edits & remain on camera at all times until the challenge is complete
Read the short disclaimer found at the bottom of leagueoffire.com/disclaimer clearly into the camera.
The Building Blocks Of Heat must be opened from a sealed packet on screen remain on screen until fully consumed.
Start by eating the 1st piece – Yellow Foil – then wait 1 minute.
Then continue with the 2nd piece (Blue Foil) & 3rd piece (Green Foil) waiting 1 minute after each one.
Finally after the 4th piece (Red Foil) show an empty mouth and begin a 3 minute burn time.
After the 3 minutes are up you have completed the challenge.
Repeat as necessary.
LOF World Ranking Points:
2 points for every Pack (all 4 bars) of LFW's Building Blocks Of Heat eaten
*Extra Bonus Points in ascending order for each consecutive 3 Packs (all 4 bars) of LFW's Building Blocks Of Heat eaten in one sitting (observing the 3 min afterburn between each one):
1 bonus point for the 3rd Pack eaten;
2 bonus points for the 6th Pack eaten;
3 bonus points for the 9th Pack and so on
Additional rules effective from 15 March 2023:
No spitting or drooling – if you're producing saliva, make sure you swallow it!
No waiting in excess of 1 minute after burn time during back-to-back challenges.
No covering of mouth with tissue/napkin or some such. Wiping of face, nose, and/or mouth is acceptable.
Position
Name
# Packs Eaten
#Additional Attempts
# Total Points
No data available!
LFW's Building Blocks Of Heat Challenge Vids