Late For Work's Cap Bar V1
£17.95
Produced by: Late For Work LLC – Maryland, USA
Made with salted caramel & spicy milk chocolate
Contains Dragons Breath, Trinidad Scorpion & Carolina Reaper Peppers
Very tasty with a great burn!
Check out the League Table
Size: 57g (2 oz)
1 in stock
Description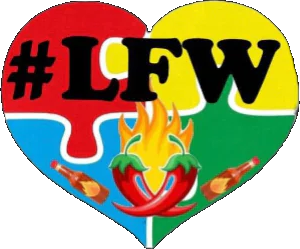 WARNING – Before buying this product please read our Disclaimer
Late For Work brings you Cap Bar V1 – a 2oz challenge bar made with salted caramel & spicy milk chocolate. It contains Dragons Breath, Trinidad Scorpion & Carolina Reaper Peppers. Very tasty with a great burn!
Processed in a facility that contains nuts. Contains: Soy, Milk
~WARNING~
Please be advised this bar is hot, do not use as a prank.
Do not share with someone who has a low tolerance for hot and spicy.
Keep out of reach of small children and pets. Do not eat while pregnant.