HEART OF FIRE – Chilli Toffee Challenge
£10.00
Produced by: Toffee Hut, Mansfield, UK
A heart-shaped vegan chilli toffee, dark vegan chilli chocolate and a dusting of dried super-hot chilli flakes.
Hand made with Sugar & Love and infused with Carolina Reaper, Scorpion & Ghost Peppers
Have YOU got the HEART to be a chilli challenge HERO?
FREE limited edition LOF collector's card in each one!
Check out the HEART OF FIRE League Table.
100% VEGAN
Size: 18g
Out of stock
Description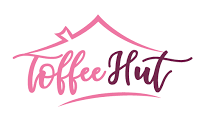 WARNING – Before buying this product please read our Hot Sauce Disclaimer
The HEART OF FIRE is the world's first ever Chilli Toffee Challenge and the world's HOTTEST toffee!
Made with SUGAR & LOVE by the Toffee Hut in Mansfield, UK, this is for the bravest of the brave!
A sumptuous hand-made heart-shaped vegan toffee infused with Carolina Reaper, Scorpion & Ghost Peppers, smothered in dark vegan chilli chocolate and finished off with a dusting of dried super-hot chilli flakes.
Have YOU got the HEART to be a chilli challenge HERO?
FREE limited edition LOF collector's card in each one!
Visit toffeehut.co.uk to discover a variety of artisan toffee products.
LOF Rules:-
No food or drink (or any other form of relief; ie smoking, vaping, medication etc) for the duration of the challenge.
You must video your challenge without edits & remain on camera at all times until the challenge is complete.
Read the SHORT disclaimer at found at the bottom of leagueoffire.com/disclaimer clearly into the camera.
The Heart of Fire must be opened from a SEALED packet on screen and remain on screen until fully consumed.
The Heart of Fire can be chewed or sucked – it MUST NOT be swallowed whole!
After fully consuming, show an empty mouth then begin a 4 minute afterburn.
After the 4 minutes is up you have completed the challenge.
If you're brave enough you can now try another one!
Additional Disclaimer Notes:
By taking on this challenge you hereby accept that League Of Fire and/or Toffee Hut will, under no circumstances, be responsible for, or liable for, any claims of injury or damage arising from the use or misuse of this product and by purchasing this product, whether for yourself or as a gift, you acknowledge and agree to this fact without question.
DO NOT CONSUME:-
On an empty stomach
If you have gastro-intestinal problems
If you are allergic to Chilli or Capsaicin
If you are pregnant or breast feeding
If you are sensitive to spicy foods
If you have a cardiac condition
If you have any other medical conditions