Grizzly Garlic Chilli Sauce – The Chilli Project
£5.45
Produced by: The Chilli Project, UK
From the kitchen that brought you the Killer Queen 1 & 2 Chugs
A sweet, umami-laden blend of slow-cooked onions, garlic, ginger & naga chilli
Multi Award Winning!
HEAT LEVEL – 2/6 🌶️🌶️/🌶️🌶️🌶️🌶️🌶️🌶️
Size: 150ml
Out of stock
Description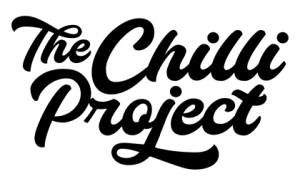 From the kitchen that brought you the Killer Queen 1 & 2 Chugs, we bring you The Chilli Project's Grizzly Garlic Chilli Sauce! Made with our own bear hands!
PRODUCT INFO
Dark, rich and caramelised are the three words which best describe our Grizzly Garlic. A sweet, umami-laden blend of slow-cooked onions, garlic and ginger, with a subtle, velvety undercurrent of red wine vinegar. Truly indulgent, with just the tiniest touch of fresh zing left behind to enhance the feel of its rather manageable heat.
This one's burn is far milder than its naga chilli might suggest but still enough to add a pleasant punch to anything that you might put it on or in.
From bangers and mash, chicken, beef and bolognese to soups, stews, stir-frys and ramen, if sweet and savoury depth is what your dishes crave then this is the sauce for you!
INGREDIENTS
Onion, Sugar, Red Wine Vinegar, Garlic (11%), Tomatoes, Water, Ginger, Naga Chilli (1%), Salt, Paprika.
HEAT LEVEL
2/6 🌶️🌶️/🌶️🌶️🌶️🌶️🌶️🌶️
2020 – 1 Star – Great Taste Award Winner
2020 – 2nd Place – Medium Category – The League of Fire 2020 UK Hot Sauce Super League
2022 – 2nd Place – Medium Category – Cheese and Chilli Festival – Swindon
2022 – 1st Place overall – Great Dorset Chilli Festival 2022