Blood Eagle Chilli Sauce – The Chilli Project
£8.45
Produced by: The Chilli Project, UK
From the kitchen that brought you the Killer Queen 1 & 2 Chugs
Straight out of the gates of Valhalla, this Carolina Reaper hot sauce is certain to ruffle a few feathers.
Try added to soups, stews, noodles or simply dipping your chips in!
HEAT LEVEL – 6/6 🌶️🌶️🌶️🌶️🌶️🌶️
Size: 150ml
2 in stock
Description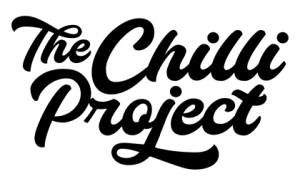 WARNING – Before buying this product please read our Hot Sauce Disclaimer and the additional Disclaimer Notes at the bottom of this page.
From the kitchen that brought you the Killer Queen 1 & 2 Chugs, we bring you The Chilli Project's Blood Eagle Chilli Sauce! Straight out of the gates of Valhalla, this Carolina Reaper hot sauce is certain to ruffle a few feathers.
PRODUCT INFO
The hottest sauce in The Chilli Project's range, this chilli sauce is a deep blood red in colour,
This sauce packs a massive 34% chilli content. Carolina Reaper, Birdseye Chilli, Sweet Cherry Tomato and black pepper make the perfect blend for a back-breakingly (all-natural) super hot sauce.
Are you warrior enough to try the Blood Eagle?
Try added to soups, stews, noodles or simply dipping your chips in!
INGREDIENTS
Chilli Mash (Carolina Reaper Chilli, Salt) (28.4%), Cherry Tomato, Cider Vinegar, Birdseye Chilli (5.6%), Sugar, Tomato Purée, Worcestershire Sauce (FISH), Beetroot Powder, Black Pepper, Xanthan Gum. For allergens see ingredients in BOLD.
HEAT LEVEL
6/6 🌶️🌶️🌶️🌶️🌶️🌶️