Badass Badger Chilli Sauce – The Chilli Project
£5.45
Produced by: The Chilli Project, UK
From the kitchen that brought you the Killer Queen 1 & 2 Chugs
A fierce, yet flavourful, fruit-filled twist on a sweet & sour made with Scotch Bonnet and Trinidad Scorpion Peppers
Award Winning!
HEAT LEVEL – 4/6 🌶️🌶️🌶️🌶️
Size: 150ml
1 in stock
Description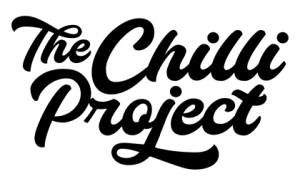 From the kitchen that brought you the Killer Queen 1 & 2 Chugs, we bring you The Chilli Project's Badass Badger Chilli Sauce! Can you handle a tadge of the badge?
PRODUCT INFO
Don't be fooled by the initial jam-like taste of the blood orange and raspberries. This Badass Badger soon sheds that sweet disguise to unleash the full, fiery flavour of its scotch bonnet and Trinidad scorpion peppers.
Fruity chillies, to be sure, but a little more acidic and much more on the savoury side, with a seriously powerful, stinging burn, to boot.
The end result is a fierce, yet flavourful, fruit-filled twist on a sweet and sour. Perfect for stir-fries, prawn toast, Thai curries and noodle dishes. As well as almost any form of pork or duck.
INGREDIENTS
Red Onion, Romano Peppers, Lemon Juice & Zest, Garlic, Trinidad Scorpion, Scotch Bonnet, Spirit Vinegar, Sicilian Blood Orange, Raspberry, Sugar, Salt.
HEAT LEVEL
4/6 🌶️🌶️🌶️🌶️