SQUID – The Chilli Project
£15.45
Produced by: The Chilli Project, UK
From the kitchen that brought you the Killer Queen 1 & 2 Chugs
Made with black garlic, seaweed, squid ink, chipotle and 9M SHU chilli extract!
Add to seafood pasta or risotto (if you dare!)
HEAT LEVEL – 7/6 /🌶️🌶️🌶️🌶️🌶️🌶️🔥🔥
Size: 60ml
9 in stock
Description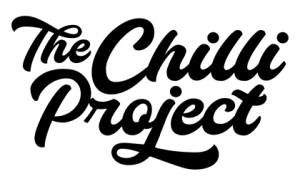 WARNING – Before buying this product please read our Hot Sauce Disclaimer and the additional Disclaimer Notes at the bottom of this page.
From the kitchen that brought you the Killer Queen 1 & 2 Chugs, we bring you The Chilli Project's SQUID! Use this extremely hot product as a food additive and not to be directly ingested. May leave squid marks!
PRODUCT INFO
Add to seafood pasta or risotto (if you dare!). This is a well-armed, inkredibly hot and insquidious product. With black garlic, seaweed, squid ink, chipotle & 9 million scoville chilli extract.
INGREDIENTS
Red Onion, Black Rice Vinegar (Water, Glutinous Rice, WHEAT Bran, Salt, Sugar), White Rice Vinegar, Black Garlic, Fish Sauce (FISH), Wakame Seaweed, Cuttlefish Ink (MOLLUSC) (40%), Water, Salt, Thickener (Sodium Carboxymethylcellulose), Chipotle, Sugar, Black Lava Salt, 9m SHU Chilli Extract, Black Pepper, Activated Charcoal Powder. For allergens see ingredients in BOLD.
May also contain Crustaceans, Milk, Sulphites & Celery.
HEAT LEVEL
7/6 /🌶️🌶️🌶️🌶️🌶️🌶️🔥🔥