Rummy Bears ENDURANCE CHALLENGE
£18.95
Collaboration challenge created by Rummy Bears & Henry's Hot Sauce
Produced by: Henry's Hot Sauce, UK
Made with 35% Carolina Reaper Mash, Strawberries, Lime & Apple Juice
Includes bespoke collectible stainless steel Rummy Bears engraved spoon
Check out the Rummy Bears ENDURANCE CHALLENGE League Table
Size: 100ml
Out of stock
Description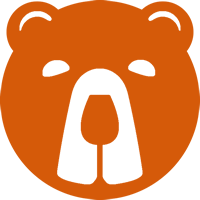 WARNING – Before buying this product please read our Hot Sauce Disclaimer.
Rummy Bears & Henry's Hot Sauce present a brand new collaboration challenge – ENDURANCE
100ml of 35% Carolina Reaper sauce to be consumed using the bespoke collectible stainless steel Rummy Bears engraved spoon provided for the challenge.

One spoonful every 30 seconds until the bottle is empty, then simply wait out a two-minute afterburn. Think you have the Endurance?
CHALLENGE RULES:-
The bottle must be opened on camera and visible on camera at all times.
You must pour your sauce onto the provided spoon and swallow the entire spoonful.
You must wait 30 seconds before swallowing another spoonful of regret.
Continue every 30 seconds until the bottle is empty or you're on the floor crying.
Observe a 2 min afterburn.
You cannot eat, drink or leave camera once you begin – this will be considered an automatic Endurance disqualification.
Good Luck! You are going to need it!
Ingredients: Carolina Reaper Chilli Mash 35%, Macerated Strawberries, Lime & Apple Juice.
Allergens: Manufactured in a facility that uses gluten, milk, eggs, nuts and mustard.