MURGH MAKHANI – Haico's Hot Sauce
Heat Level: Mild/Medium (2/5)
Produced by: Haico's Hot Sauce – Ontario, Canada
Made with Red Rocotto, Jalapeno and Red Hot Finger Peppers
Will remind you of the great flavours available in East Indian Cuisine
Exclusive to League of Fire
Size: 100ml
Out of stock
Description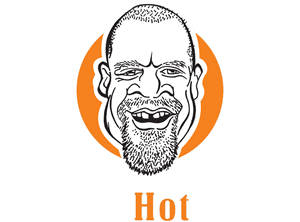 League of Fire have teamed up with Haico's Hot Sauce – all the way from Ontario in Canada – to produce some fantastic sauces exclusive to LOF.
These aren't 'Challenge' products, but rather an opportunity for us to showcase Haico's culinary talent this side of the Pond with some superb sauces only available in the LOF shop.
A hot sauce made with Rocotto, Jalapeno and Red Hot Finger peppers.
This hot sauce is meant to remind you of the great flavours available in East Indian Cuisine.
A decent bite, finished off with a complex and delicious flavour will leave you yearning for more.
A hot sauce that can be enjoyed by anyone! (Heat 2/5)
Ingredients: Red Rocotto, Jalapeno and Red Hot Finger Peppers, Apple Cider Vinegar, Water, Mustard, Vidalia Onions, Freshly Squeezed Limes, Garlic, Fresh Herbs and Spices.