The Official League Of Fire World Rankings
The League Of Fire WORLD CHAMPION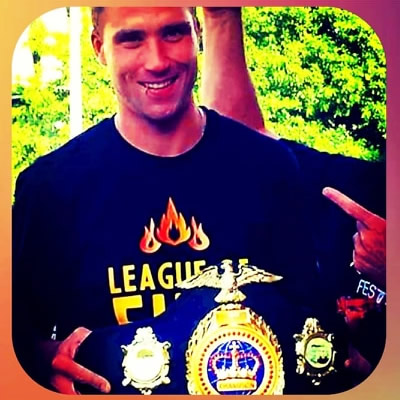 ---
The League Of Fire recognises the current World Championship Belt Holder, as the NUMBER ONE chilli eater on the PLANET! At the time of writing this, that person is Justin 'The Thunder From Down Under' Rummel!
However, even though the sanctity of the LOF Belt is without question to us and our enthusiastic followers, there has been an unquestionable need for a ranking system for the devoted and titillated! Chilli-heads are pushing themselves and challenges are happening all around the world, so we want to recognise the incredible achievements of the brave souls who push their limits for our entertainment.
The LOF have consulted with different chilli-heads who have undertaken multiple challenges that range from fresh pods to chocolate bars to peanuts… And consequently generated a points system to determine our overall world ranking system.
Points are offered as rewards for different challenges of different levels of difficulty. Although the toughness of the challenge is always at the forefront of one's mind, there are other considerations that are important, such as the amount of effort the chilli-head has had to endeavour (e.g. travelling around for miles to attend events) and the subsequent level of support that challenge has generated for the chilli community (e.g. challenges at festivals mean greater support for the community than a challenge that is undertaken in the comfort of a home with a camera).
We hope this offers a definitive guide to who the world recognises as the best of the best chilli heads on the planet!