The Scoville Unit's Crossroads Chip Challenge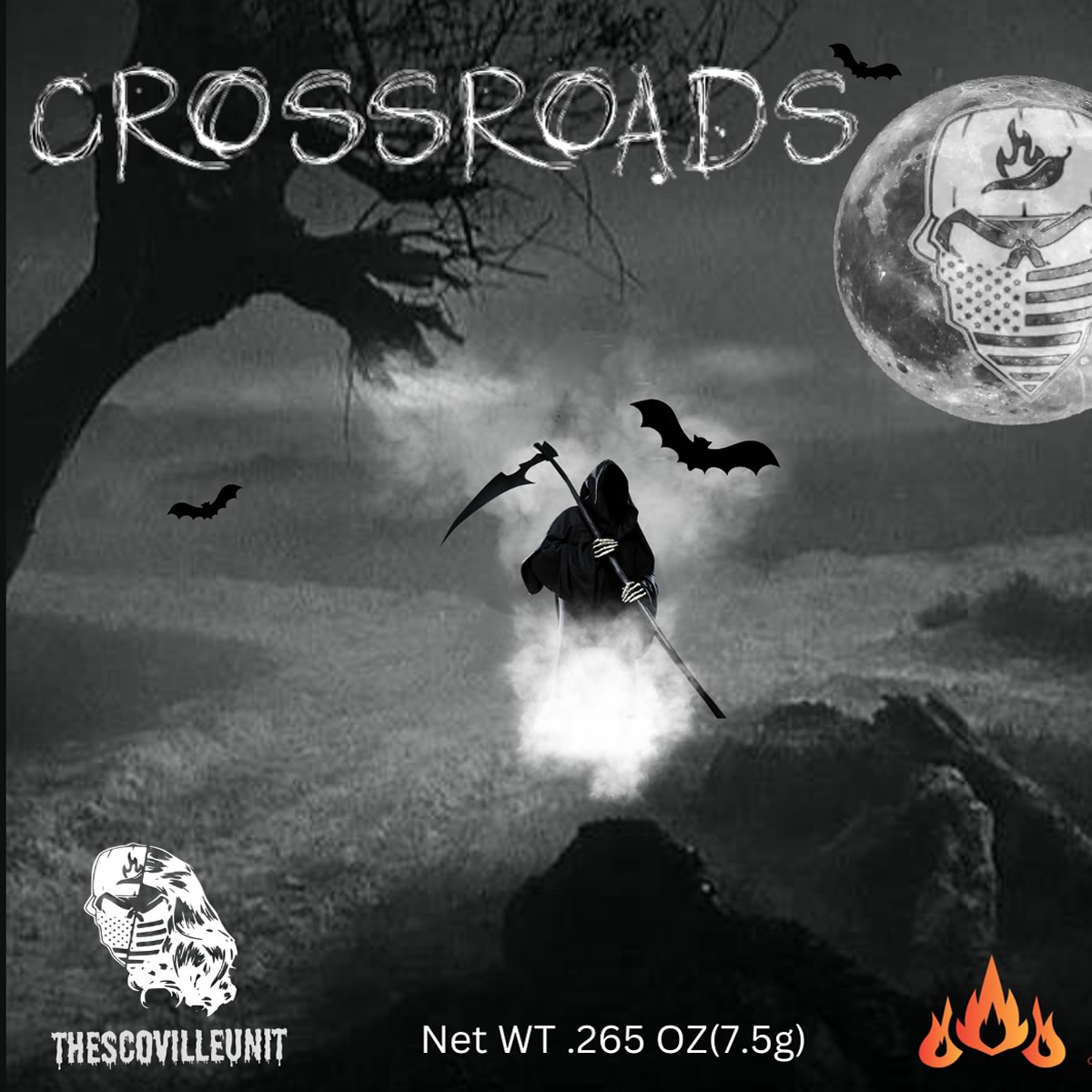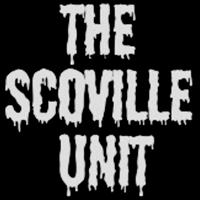 The Scoville Unit brings you The Crossroads Chip Challenge – 2 skull shaped chips made with Ghost & Carolina Reaper Peppers.
You're at a crossroads… Do you want to meet The Reaper? Do you want to take the road less traveled and possibly end up in agonising pain? What about the road leading to no where? It looks a lot like the road you just came from. You can always stop and turn around! You're a crossroads, what do you do?
IF YOU DARE TO VENTURE FURTHER… Challenge Rules:
Read the League Of Fire Disclaimer.
Open the box placed in front of you, o screen.
Eat the 1st Chip, show empty mouth, 30 seconds burn time.
Eat the 2nd Chip, show empty mouth, 2 minutes burn time.
Remain on screen until the challenge is fully consumed.
Congratulations! You have ventured on and made it through the Crossroads.
Repeat as necessary.
LOF World Ranking Points:
*Extra Bonus Points in ascending order for each consecutive 4 Chips eaten in one sitting:
1 bonus point for the 4th Chip;
2 bonus points for the 8th Chip;
3 bonus points for the 12th Chip and so on
Additional rules effective from 15 March 2023:
No spitting or drooling – if you're producing saliva, make sure you swallow it!
No waiting in excess of 1 minute after burn time during back-to-back challenges.
No covering of mouth with tissue/napkin or some such. Wiping of face, nose, and/or mouth is acceptable.
Position
Name
# Chips Eaten
#Additional Attempts
# Total Points
No data available!
The Scoville Unit's Crossroads Chip Challenge Vids