THE DUEL Pepper X Chips Challenge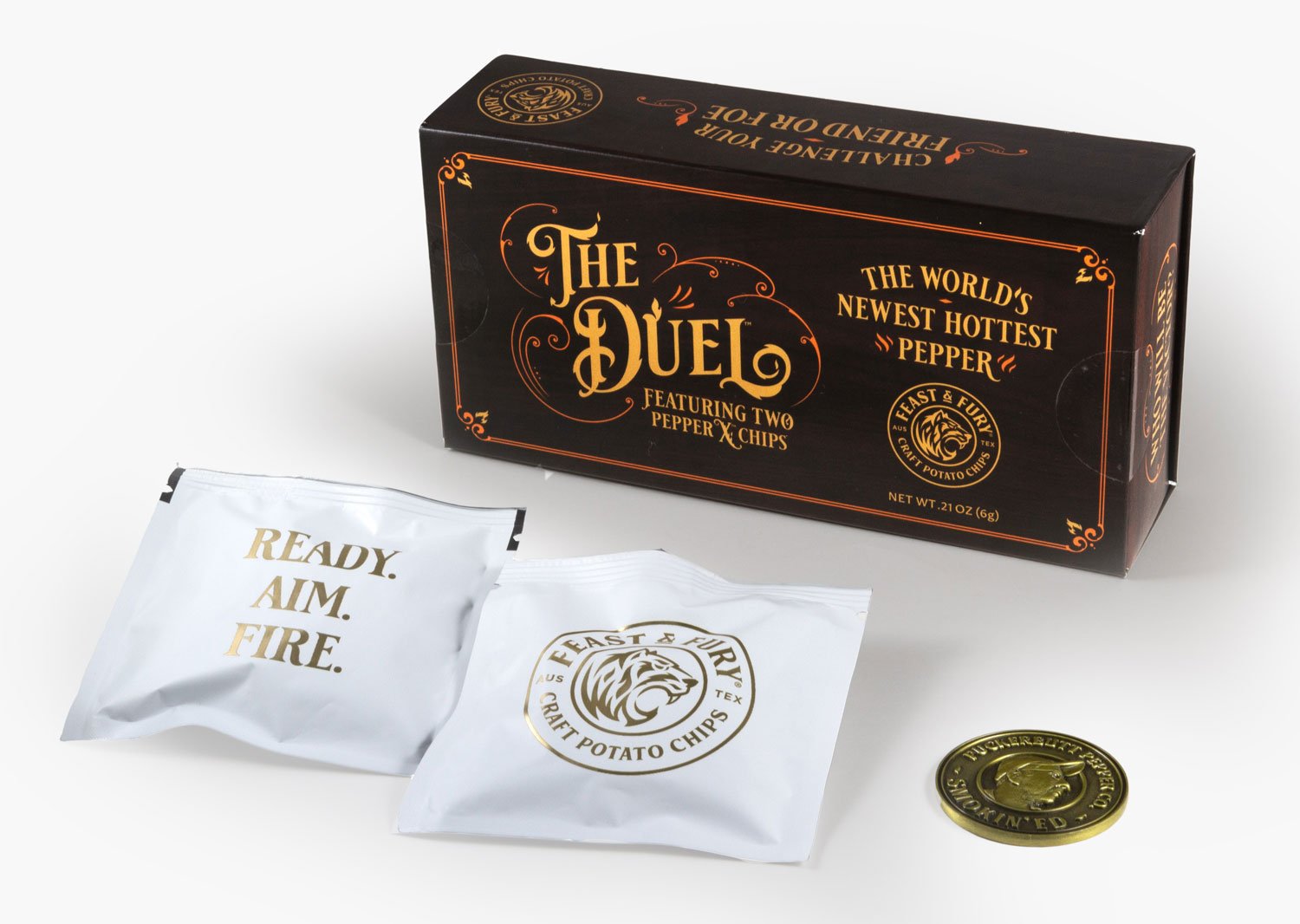 From the team behind the "One Chip Challenge®" and the creator of the world's hottest peppers, it's the face-off that will melt your face off. The Duel®, featuring Ed Currie's Pepper X, the world's newest hottest pepper.
Two ferocious chips. One brave winner. Challenge your friend or foe and see if you have what it takes.
LOF World Ranking Points:
*Extra Bonus Points in ascending order for each consecutive 10 Chips eaten in one sitting:
1 bonus point for the 10th Chip;
2 bonus points for the 20th Chip;
3 bonus points for the 30th Chip and so on
Additional rules effective from 15 March 2023:
No spitting or drooling – if you're producing saliva, make sure you swallow it!
No waiting in excess of 1 minute after burn time during back-to-back challenges.
No covering of mouth with tissue/napkin or some such. Wiping of face, nose, and/or mouth is acceptable.
Position
Name
# Chips Eaten
#Additional Attempts
# Total Points
No data available!
THE DUEL Pepper X Chips Challenge Vids