Original Paqui One Chip Challenge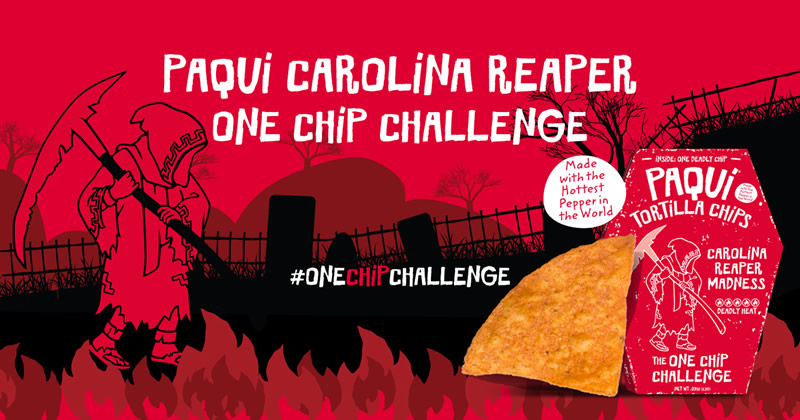 This League Table showcases those brave enough to take on the original version of the Paqui #OneChipChallenge. Carolina Reaper Madness!
Do you dare to go to Hell and back? Made with the world's hottest pepper, this chip is crazy hot and not for the faint of heart – or stomach! Heat seekers may eat at their own risk: not everyone will enjoy the extreme heat! If the heat is too much for you, try drinking milk or eating ice cream.
LOF World Ranking Points:
*Extra Bonus Points in ascending order for each consecutive 5 Chips eaten in one sitting:
1 bonus point for the 5th Chip;
2 bonus points for the 10th Chip;
3 bonus points for the 15th Chip and so on
Position
Name
# Chips Eaten
#Additional Attempts
# Total Points
No data available!
Original Paqui One Chip Challenge Vids