2022 Paqui One Chip Challenge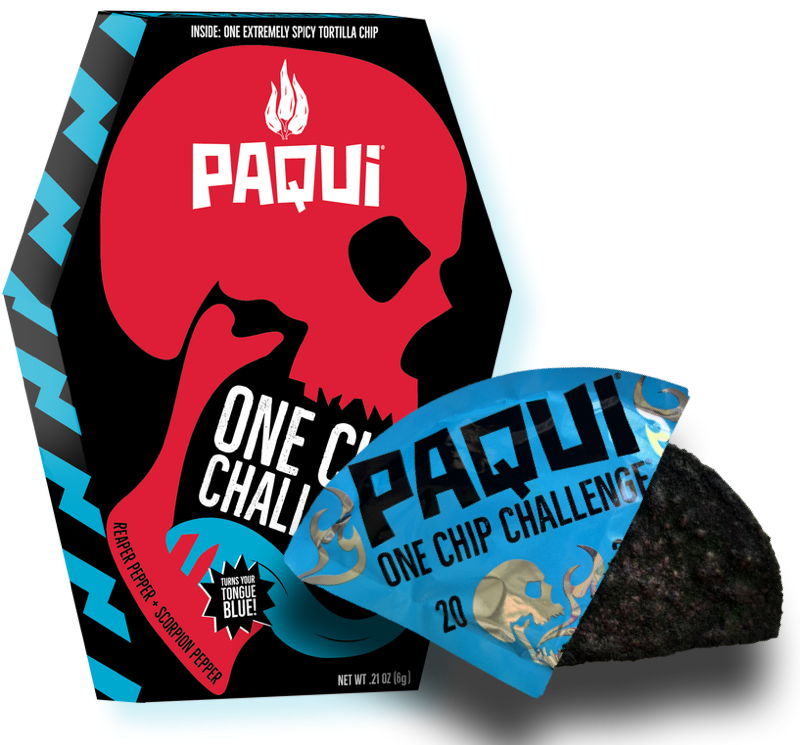 THE 2022 ONE CHIP CHALLENGE® WILL SHOCK YOU!
This year's high voltage chip contains the super-charged Carolina Reaper Pepper and stinging Scorpion Pepper with a shocking twist, it'll turn your tongue BLUE!
LOF World Ranking Points:
*Extra Bonus Points in ascending order for each consecutive 5 Chips eaten in one sitting:
1 bonus point for the 5th Chip;
2 bonus points for the 10th Chip;
3 bonus points for the 15th Chip and so on
Additional rules effective from 15 March 2023:
No spitting or drooling – if you're producing saliva, make sure you swallow it!
No waiting in excess of 1 minute after burn time during back-to-back challenges.
No covering of mouth with tissue/napkin or some such. Wiping of face, nose, and/or mouth is acceptable.
Position
Name
# Chips Eaten
#Additional Attempts
# Total Points
No data available!
2022 Paqui One Chip Challenge Vids