2021 Paqui One Chip Challenge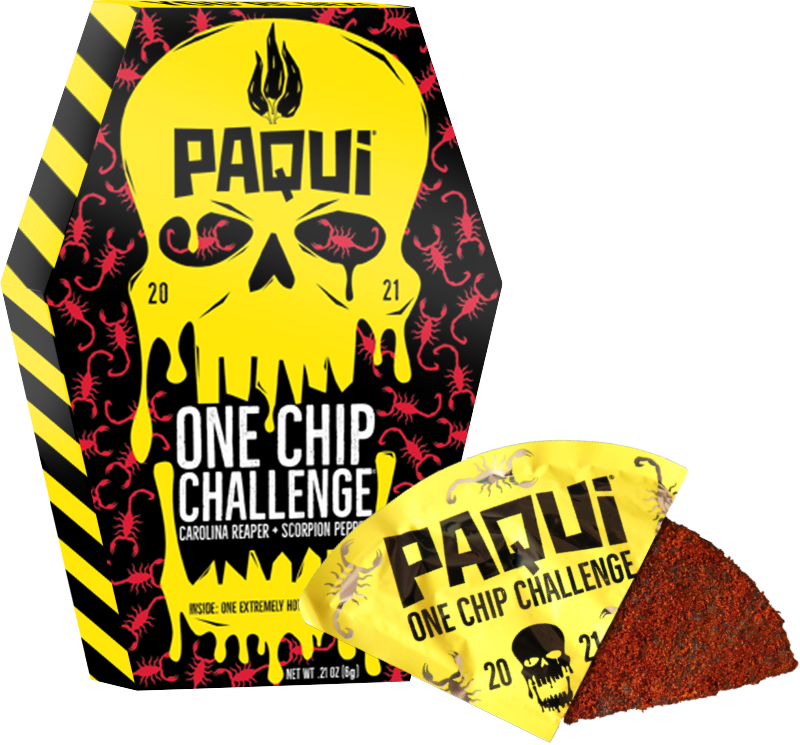 YOU'VE NEVER EXPERIENCED THE ONE CHIP CHALLENGE® LIKE THIS BEFORE!
This year's chip is all thriller, no filler with two totally terrifying peppers: the infamous Carolina Reaper and the stinging Scorpion Pepper. Are you ready to face the Reaper? Take the #OneChipChallenge if you dare…
LOF World Ranking Points:
*Extra Bonus Points in ascending order for each consecutive 5 Chips eaten in one sitting:
1 bonus point for the 5th Chip;
2 bonus points for the 10th Chip;
3 bonus points for the 15th Chip and so on
Position
Name
# Chips Eaten
#Additional Attempts
# Total Points
No data available!
2021 Paqui One Chip Challenge Vids