2020 Paqui One Chip Challenge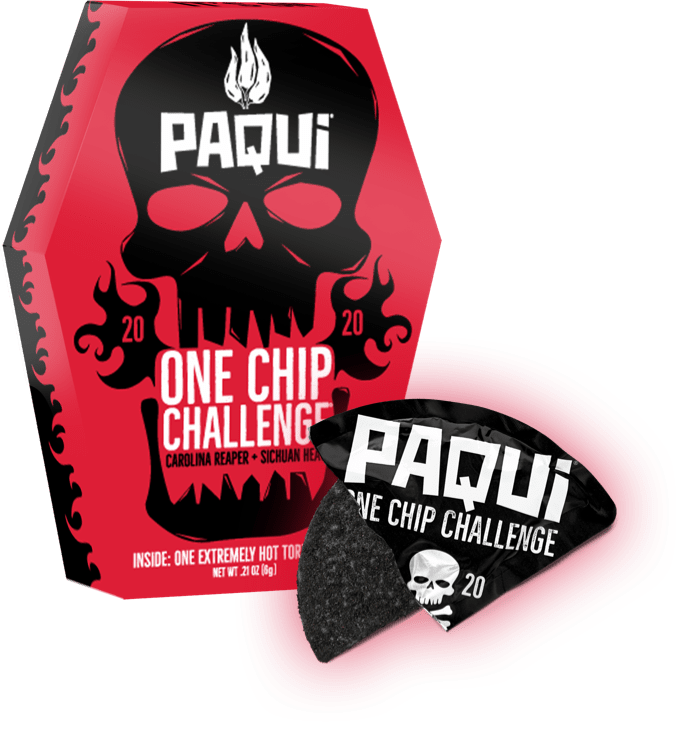 This League Table showcases those brave enough to take on the 2020 edition of the Paqui #OneChipChallenge.
One eye-watering, curse-inducing chip made with the hottest pepper on the planet, the Carolina Reaper, along with a NEW one-two punch from Scorpion Pepper and Sichuan Peppercorn.
Your taste buds will be begging you to tap out. Do you have what it takes to go head to head with the Reaper? Take the #OneChipChallenge if you dare…
LOF World Ranking Points:
*Extra Bonus Points in ascending order for each consecutive 5 Chips eaten in one sitting:
1 bonus point for the 5th Chip;
2 bonus points for the 10th Chip;
3 bonus points for the 15th Chip and so on
Position
Name
# Chips Eaten
#Additional Attempts
# Total Points
No data available!
2020 Paqui One Chip Challenge Vids