2019 Paqui One Chip Challenge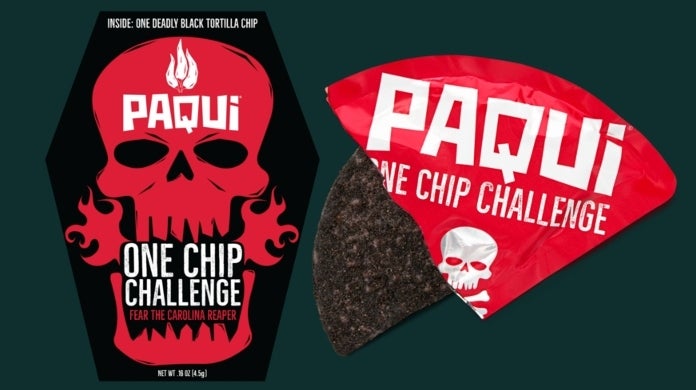 This League Table showcases those brave enough to take on the 2019 version of the Paqui #OneChipChallenge. It's hotter-than-hell and looks as deadly as it tastes.
This 2nd installment of Paqui's infamous chip contains blue corn dipped in an intense amount of black seasoning made with the infamous Carolina Reaper Pepper, the world's hottest chili pepper.
LOF World Ranking Points:
*Extra Bonus Points in ascending order for each consecutive 5 Chips eaten in one sitting:
1 bonus point for the 5th Chip;
2 bonus points for the 10th Chip;
3 bonus points for the 15th Chip and so on
Position
Name
# Chips Eaten
#Additional Attempts
# Total Points
No data available!
2019 Paqui One Chip Challenge Vids