Hardbitten's Hell Tart Challenge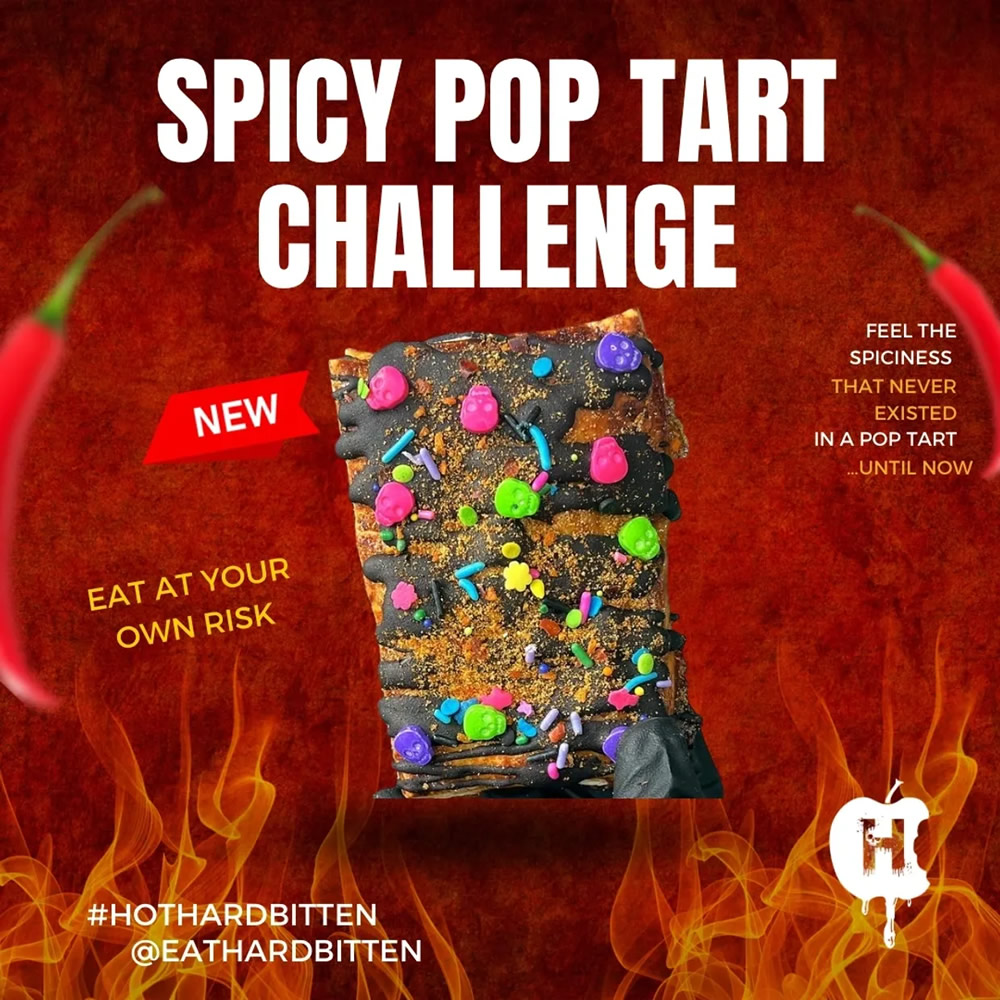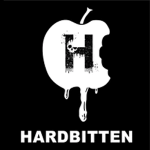 Feel the spiciness that never existed in a Pop Tart… Until Now!
This is Harbitten's Hell Tart Challenge – A Pop Tart forged in the very depths of Hades and made with some serious super-hot peppers.
Halee Raff is the chef behind Hardbitten, the gourmet pop tart queen of Chicago amongst other talents. She won Best Up and Coming Chef in 2021 for Readers Choice.
Each Hell Tart is made to order and as such is only available within the USA.
WARNING: THIS TART IS NOT FOR THE FAINT OF HEART! IT IS CRAZY HOT! DO NOT EAT IF YOU ARE SENSITIVE TO SPICY FOODS, ALLERGIC TO PEPPERS, NIGHTSHADES OR CAPSAICIN, OR ARE PREGNANT OR HAVE ANY MEDICAL CONDITIONS. KEEP OUT OF REACH OF CHILDREN. AFTER TOUCHING THE TART, WASH YOUR HANDS WITH SOAP AND DO NOT TOUCH YOUR EYES OR ANY OTHER SENSITIVE AREAS. SEEK MEDICAL ATTENTION SHOULD YOU EXPERIENCE DIFFICULTY BREATHING, FAINTING OR NAUSEA.
Challenge Rules:
No food, drink or relief for the duration of the challenge.
You must video your challenge without edits & remain on camera at all times until the challenge is complete
Read the short disclaimer found at the bottom of leagueoffire.com/disclaimer clearly into the camera along with the additional disclaimer found in the Hell Tart Box.
The Hell Tart must be unboxed on screen & remain on screen until fully consumed.
Once consumed endure a 4 minute after burn.
After the 4 minutes are up you have completed the challenge.
Repeat as necessary.
LOF World Ranking Points:
*Extra Bonus Points in ascending order for each consecutive Spicy Pop Tart eaten in one sitting:
1 bonus point for the 2nd Hell Tart;
2 bonus points for the 3rd Hell Tart;
3 bonus points for the 4th Hell Tart and so on
Additional rules effective from 15 March 2023:
No spitting or drooling – if you're producing saliva, make sure you swallow it!
No waiting in excess of 1 minute after burn time during back-to-back challenges.
No covering of mouth with tissue/napkin or some such. Wiping of face, nose, and/or mouth is acceptable.
Position
Name
# Hell Tarts Eaten
#Additional Attempts
# Total Points
No data available!
Hardbitten's Hell Tart Challenge Vids