Willy Pete's RASPBERRRRY RAIN Challenge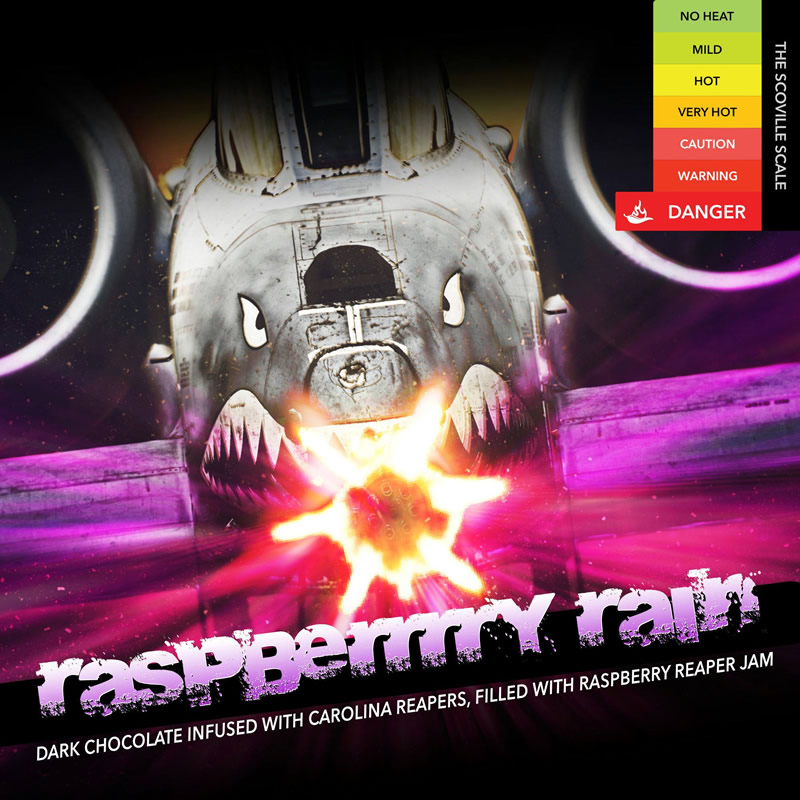 Do you have what it takes to finish this challenge? Raspberrrry Rain starts with delicious dark chocolate infused with Carolina Reapers. For the filling, a one-of-a-kind, melt-your-mouth-off raspberry reaper jam.
This is a 15 minute challenge. The challenge rules:
No drink at all for the entire challenge.
You have 10 minutes to finish the whole bar. You CANNOT begin the afterburn until the 10 minutes is up.
You must endure a 5 minute afterburn to complete the challenge!
Willy Pete's Chocolate Co. LLC is a US veteran owned, hand-crafted, small batch chocolate company.
LOF World Ranking Points:
5 points for completing the challenge successfully within the 10 min time limit plus the 5 min afterburn.
2 BONUS points for finishing the bar within 3 mins whilst still completing the whole 15 min challenge.
4 points for finishing the bar in more than 10 mins and/or not completing a full 5 min afterburn.
Position
Name
Time Taken (Mins & Secs)
#Additional Attempts
# Total Points
No data available!
Willy Pete's RASPBERRRRY RAIN Challenge Vids