THE ONE Challenge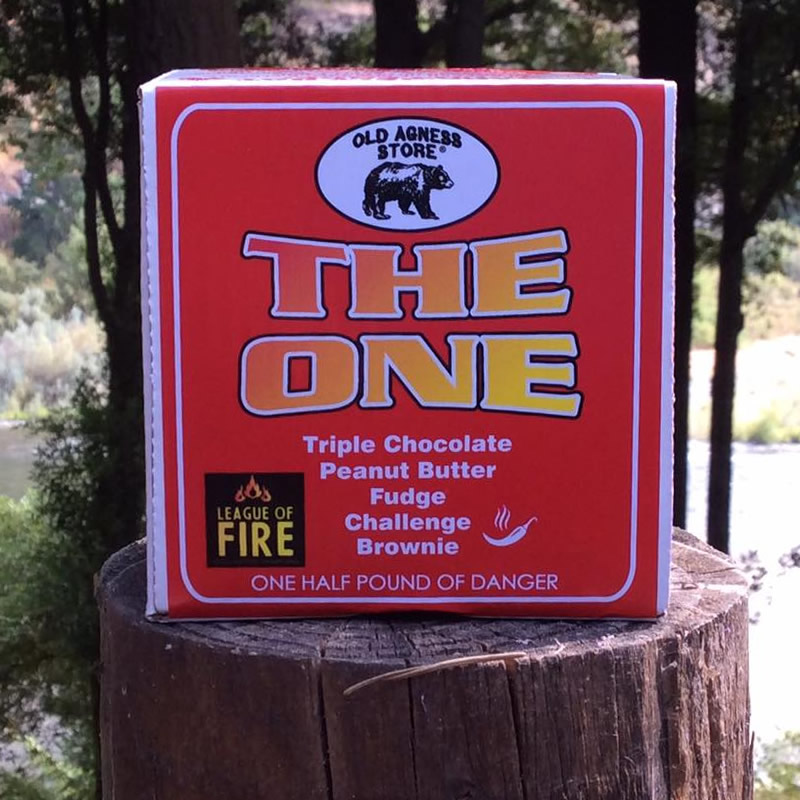 THIS LEAGUE TABLE HAS BEEN ARCHIVED
AND IS NO LONGER ACCEPTING SUBMISSIONS
The hottest peppers in the world are infused into one 8 oz Triple Chocolate Peanut Butter Fudge Brownie to create One All Natural Sweet Heat! No Extracts, No Preservatives, just one All Natural Burn!
This is a 15 minute challenge. The challenge rules:
No drink at all for the entire challenge.
You have 10 minutes to finish the whole brownie. You CANNOT begin the afterburn until the 10 minutes is up.
You must endure a 5 minute afterburn to complete the challenge!
THE ONE Challenge is created by Old Agness Store®, a Small Batch Bakery and Spice Shop in Agness, Oregon, USA.
LOF World Ranking Points:
4 points for completing the challenge successfully within the 10 min time limit plus the 5 min afterburn.
1 BONUS point for finishing the brownie within 3 mins whilst still completing the whole 15 min challenge.
3 points for finishing the brownie in more than 10 mins and/or not completing a full 5 min afterburn.
Position
Name
Time Taken (Mins & Secs)
#Additional Attempts
# Total Points
No data available!