Mikey V's Loco Spice Gator Toes Challenge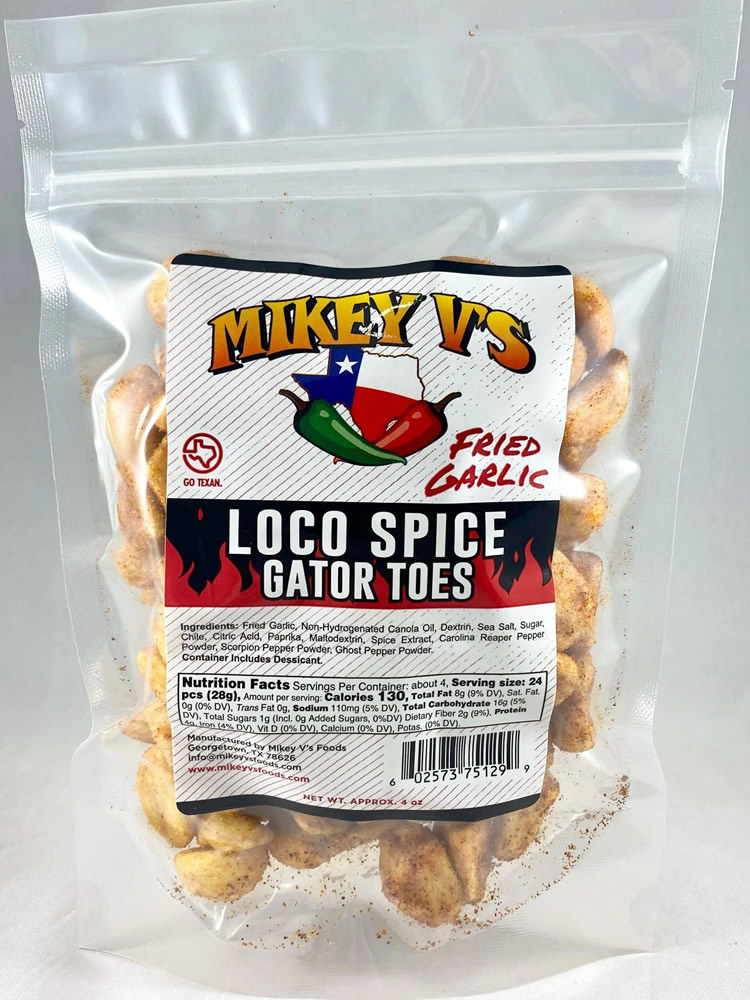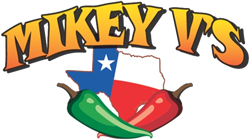 Mikey V's Foods is an award-winning, veteran owned, Texas-based food company aimed at offering high quality hot sauces, salsas, spicy pickles, and barbeque sauces, and much more.
Mikey V's Loco Spice deep fried garlic is their hottest flavor yet. It features Carolina Reaper, Scorpion, and Ghost Peppers so you know it's going to be HOT!
The SPEED CHALLENGE Rules:
No food or drink while attempting the challenge.
You must remain on camera at all times until the challenge is complete.
Read the SHORT disclaimer found at the bottom of leagueoffire.com/disclaimer clearly into the camera.
You must video your challenge without edits and use a suitable timer to record timings.
Open a SEALED Bag of Mikey V's Loco Spice Gator Toes on camera.
Empty the contents so they are clearly visible (or keep them in the bag).
Start the clock & eat the Gator Toes AS FAST AS YOU CAN.
LOF World Ranking Points:
5 points when completed in 3 mins or LESS
4 points when completed in MORE than 3 mins
Additional rules effective from 15 March 2023:
No spitting or drooling – if you're producing saliva, make sure you swallow it!
No covering of mouth with tissue/napkin or some such. Wiping of face, nose, and/or mouth is acceptable.
Position
Name
Time Taken (Mins & Secs)
#Additional Attempts
# Total Points
No data available!
Mikey V's Loco Spice Gator Toes Challenge Vids