A little later than normal this month, it is the LOF TOP 10 for MAY 2020🔥🔥🔥🔥🔥🔥🔥🔥🔥🔥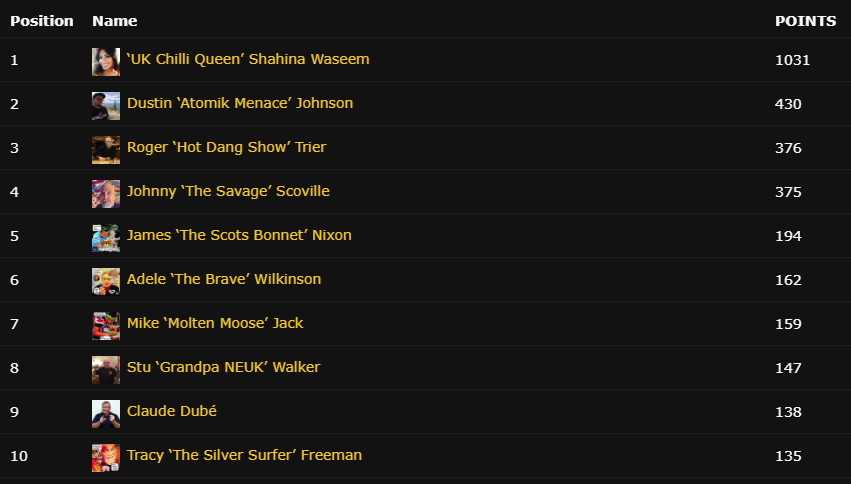 Some interesting movement this month. We are dedicating May to Bella the US Chili Queen of Heat 101! 🧡
The LOF and Bella have been in contact recently resulting in the creation of the Choco Challenge 2.0 White Lightning LEAGUE TABLE! This league has sent shockwaves through the LOF TOP 10!
Firstly, Roger Trier of the Hot Dang Show smashed 22 Choco Challenges, which put him up into 3rd place 💥
After Roger's incredible effort, Tracy 'The Silver Surfer' Freeman smashed his way to the TOP of the Choco Challenge LEAGUE TABLE devouring an amazing 25 White Lightnings in one sitting! This pushed Tracy into 10th place in the LOF World Rankings! 🤩 Amazing!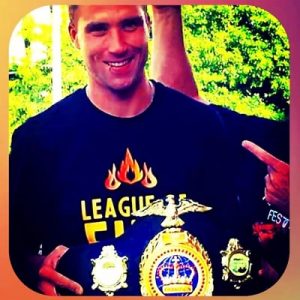 Also, we took a leaf out of the Boxing ranking system's book and took our LOF World Champion, Justin 'The Thunder from Down Under' Rummel, out of the rankings and placed him in the ELITE position of World Champion. The Belt Holder is thus elevated above any ranking position and is considered to be the Champion of CHAMPIONS, of competitive chilli eaters across the planet! We love listening to our supporters and it was after a discussion with James 'The Scots Bonnet' Nixon about how boxing ranks the world's best boxers that we decided to make this change. 🧐😍
So, there we have it! The LOF TOP 10 for May 2020! We want to sign off by once again thanking Bella of Heat 101 for encouraging us generate the new Choco Challenge League Table, something she was passionate about as the creators, Fuego Box, donate to charity from the sale of each chocolate bar sold! We hope we can help and this can be as exciting as the other League Tables we have published! 🧡