THE ONE Challenge – Old Agness Store – INTRODUCTORY OFFER
£15.95
Produced by: Old Agness Store – Oregon, USA
The hottest peppers in the world are infused into one 8 oz Triple Chocolate Peanut Butter Fudge Brownie
No Extracts, No Preservatives, just one All Natural Burn!
Do you have what it takes to finish this brownie and be immortalised in THE ONE Challenge League Table?
Made with Gluten Free Ingredients
Size: 227g (1/2 lb)
4 in stock
Description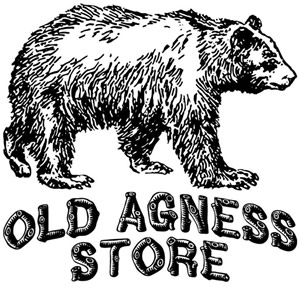 WARNING – Before buying this product please read our Hot Sauce Disclaimer
THE ONE Challenge is created by Old Agness Store®, a Small Batch Bakery and Spice Shop in Agness, Oregon, USA. The hottest peppers in the world are infused into one 8 oz Triple Chocolate Peanut Butter Fudge Brownie to create One All Natural Sweet Heat! No Extracts, No Preservatives, just one All Natural Burn!
Do you have what it takes to finish this brownie and be immortalised in THE ONE Challenge League Table?
Due to the FRESH nature of the product, these are VERY limited – LeagueOfFire.com is the ONLY place you can purchase Old Agness Store's THE ONE Challenge in the UK & Europe.
Made with Gluten Free Ingredients:
Peanut Butter (peanuts, sugar, hydrogenated vegetable oil – rapeseed, cottonseed, and soybean -, salt), Sugar, Eggs, Butter (pasteurized cream from milk, natural flavorings), Garbanzo Bean Flour, Unsweetened Chocolate, Milk Chocolate (sugar, milk, cocoa butter, unsweetened chocolate), Dark Chocolate (unsweetened chocolate, sugar, sunflower lecithin, Vanilla), PuckerButt Reaper Pepper, Hurt Berry Farms 7 Pot Lava Pepper, Assorted Super Hot Pepper, Vanilla (vanilla bean extract in purified water, 2.4% alcohol- no added alcohol, Vanilla from bean pod).
Contains: Milk and Soy, Peanuts/Tree Nuts, Eggs
Caution: May contain traces of nuts.
~WARNING~
Please be advised this brownie is hot, do not use as a prank.
Do not share with someone who has a low tolerance for hot and spicy.
Keep out of reach of small children and pets. Do not eat while pregnant.