The RYBACK PEPPER-SLAM CHUG CHALLENGE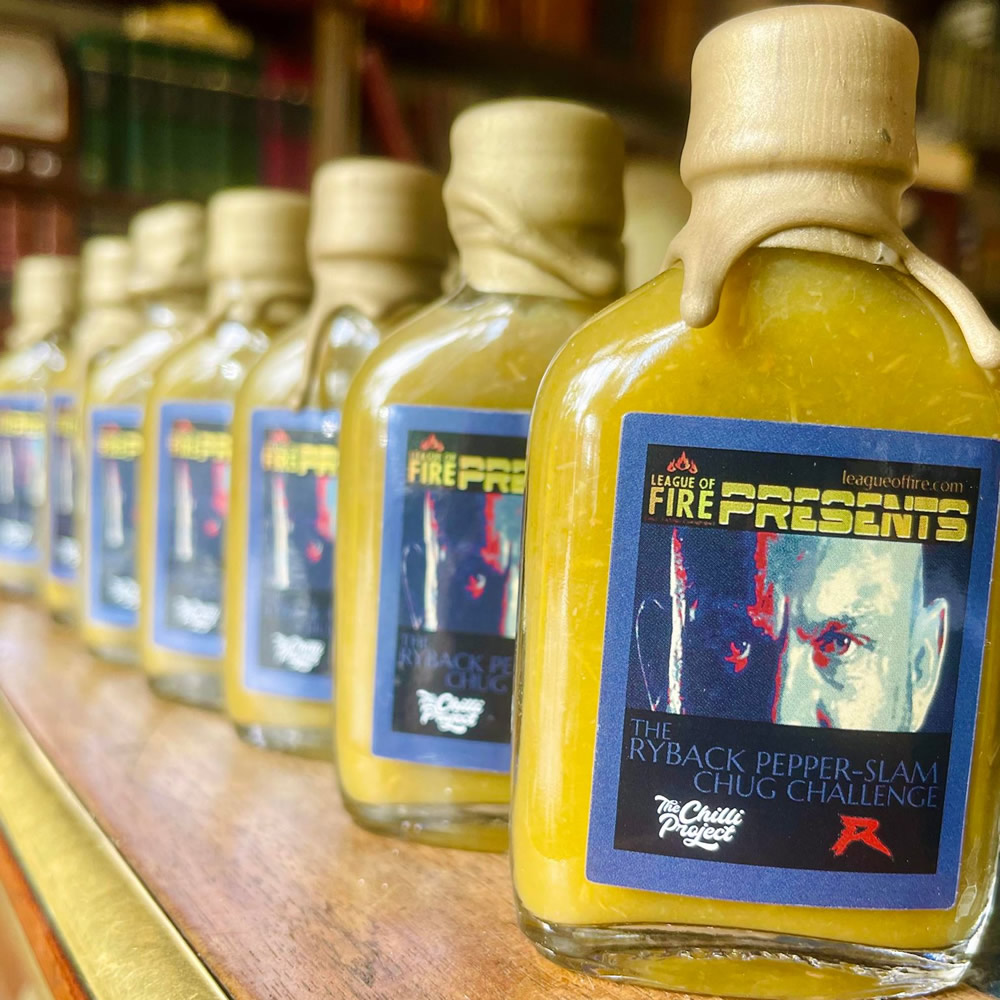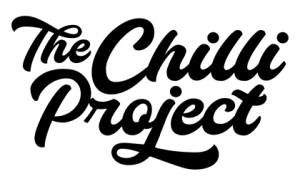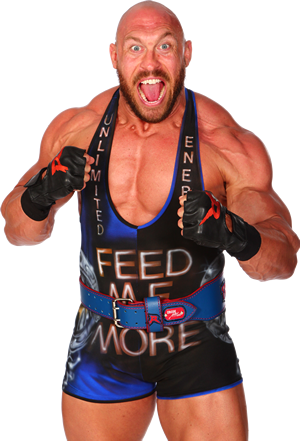 The League Of Fire Presents: The Ryback Pepper-Slam is a premier hot sauce created by 
The Chilli Project
in London, UK.
Inspired by the Big Guy's favourite pepper, the Jalapeño, this Chug Challenges promises NOT to challenge your tastes buds. Juicy seedless grapes, Granny Smith apples & lime juice may deceive you into actually enjoying this… But 9 million Scoville Heat Unit pepper extract will bring you back down off the top turnbuckle and remind you why this is a 5 point LOF Challenge!
Don't forget to follow the LOF rules and read the disclaimer. And if you didn't video it, it never happened!
#chugface #ryback #feedmemore #rybackhasheat
Ingredients: Green Jalapeño (39.6%), Green Seedless Grapes, Granny Smith Apples, Apple Juice, Lime Juice (Sulphites) Cider Vinegar, White Sugar, 9 Million SHU Extract.
Each one of these limited edition 50ml Chug Challenges comes with a collectible Ryback Reeves card.
CHALLENGE RULES:
No food or drink while attempting the challenge.
You must remain on camera at all times until the challenge is complete.
Read the SHORT disclaimer at the bottom of leagueoffire.com/disclaimer clearly into the camera.
You must video your challenge without edits.
You must be seen opening the bottle seal!
Either pour the contents into a clear shot glass then chug OR chug the entire contents straight from the bottle!
Wait 4 minutes.
You have completed the challenge!
Repeat as necessary
LOF World Ranking Points:
5 points for each bottle Chugged
*Extra Bonus Points in ascending order for each consecutive Chug in one sitting (observing the 4 min afterburn between each one):
1 bonus point for the 2nd chug;
2 bonus points for the 3rd chug;
3 bonus points for the 4th chug and so on
Additional rules effective from 15 March 2023:
No spitting or drooling – if you're producing saliva, make sure you swallow it!
No waiting in excess of 1 minute after burn time during back-to-back challenges.
No covering of mouth with tissue/napkin or some such. Wiping of face, nose, and/or mouth is acceptable.
Position
Name
# Bottles Chugged
#Additional Attempts
# Total Points
No data available!
The RYBACK PEPPER-SLAM CHUG CHALLENGE Vids