Rummy Bears ENDURANCE CHALLENGE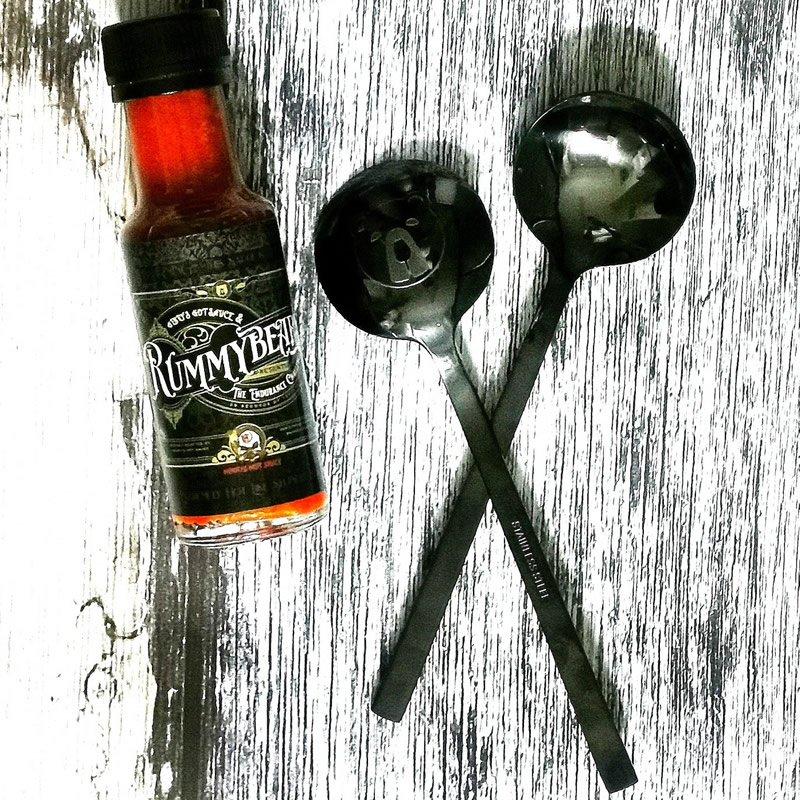 THIS LEAGUE TABLE HAS BEEN ARCHIVED
AND IS NO LONGER ACCEPTING SUBMISSIONS
Rummy Bears & Henry's Hot Sauce present a brand new collaboration challenge – ENDURANCE.
100ml of 35% Carolina Reaper sauce to be consumed using the bespoke collectible stainless steel Rummy Bears engraved spoon provided for the challenge.
One spoonful every 30 seconds until the bottle is empty, then simply wait out a two-minute afterburn. Think you have the Endurance?
CHALLENGE RULES:-
The bottle must be opened on camera and visible on camera at all times.
You must pour your sauce onto the provided spoon (or a tablespoon / dessert spoon) and swallow the entire spoonful.
You must wait 30 seconds before swallowing another spoonful of regret.
Continue every 30 seconds until the bottle is empty or you're on the floor crying.
Observe a 2 min afterburn.
You cannot eat, drink or leave camera once you begin – this will be considered an automatic Endurance disqualification.
Good Luck! You are going to need it!
LOF World Ranking Points:
6 points per bottle of Rummy Bears ENDURANCE consumed
*Extra Bonus Points in ascending order for each consecutive bottle consumed in one sitting (observing the 2 min afterburn between each one):
1 bonus point for the 2nd bottle;
2 bonus points for the 3rd bottle;
3 bonus points for the 4th bottle and so on
Additional rules effective from 15 March 2023:
No spitting or drooling – if you're producing saliva, make sure you swallow it!
No waiting in excess of 1 minute after burn time during back-to-back challenges.
No covering of mouth with tissue/napkin or some such. Wiping of face, nose, and/or mouth is acceptable.
Position
Name
# Bottles Consumed
#Additional Attempts
# Total Points
No data available!
Rummy Bears ENDURANCE CHALLENGE Vids