Chug LIFE – The GINGER ONE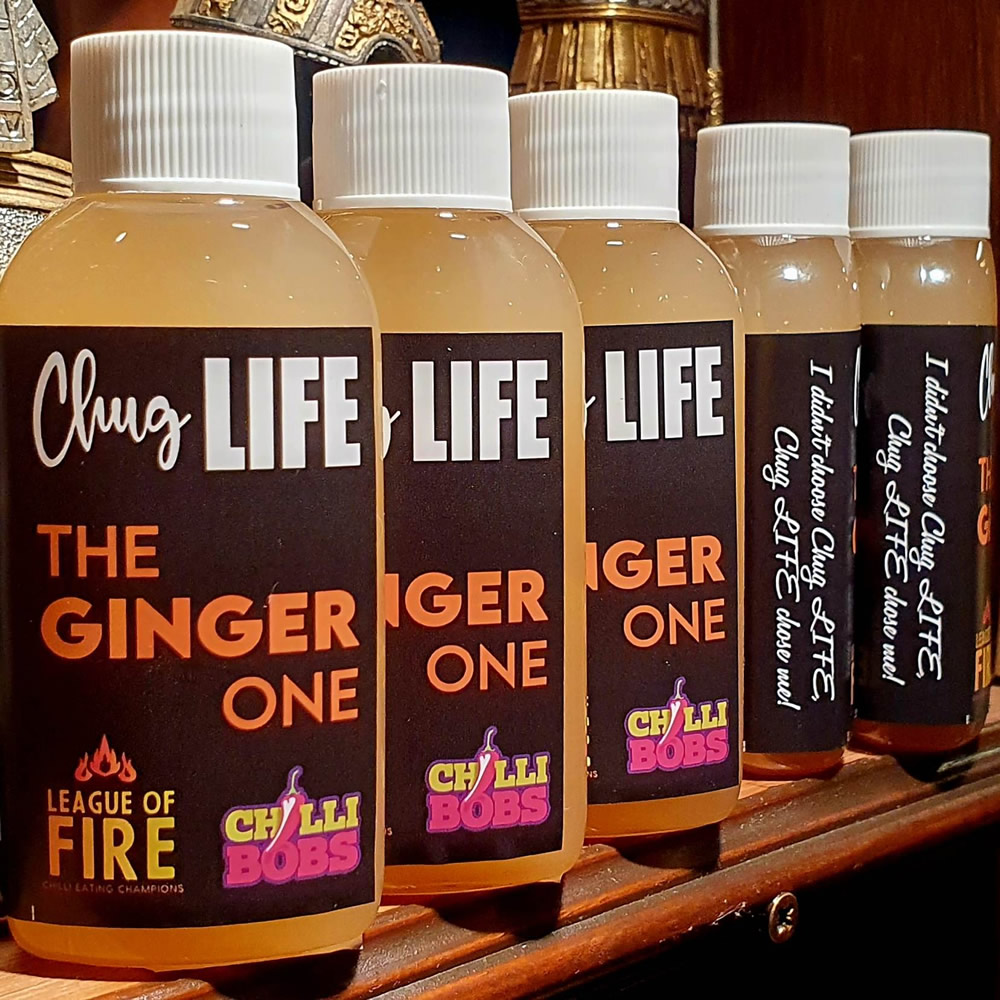 We want our 'Chug LIFE' series to not only burn you up but put some goodness into your bodies! Chillies have a range of health benefits, but this series will go further, and each release will centre around a particular super-food ingredient!
We've teamed up with ChilliBobs to create the first of the range – The GINGER ONE!
Challenge Rules:
No food, No drink, No relief
Read the disclaimer found >>>HERE<<<
SHAKE WELL, open the bottle & chug on camera without any edits
Show an empty mouth then begin a 2 minute after burn
When the 2 minutes are up you have completed the challenge
LOF World Ranking Points:
1 point for each bottle Chugged
*Extra Bonus Points in ascending order for each consecutive 5 Chugs in one sitting (observing the 2 min afterburn between each one):
1 bonus point for the 5th chug;
2 bonus points for the 10th chug;
3 bonus points for the 15th chug and so on
Additional rules effective from 15 March 2023:
No spitting or drooling – if you're producing saliva, make sure you swallow it!
No waiting in excess of 1 minute after burn time during back-to-back challenges.
No covering of mouth with tissue/napkin or some such. Wiping of face, nose, and/or mouth is acceptable.
Position
Name
# Bottles Chugged
#Additional Attempts
# Total Points
No data available!
Chug LIFE – The GINGER ONE Vids